Participating In A Clinical Trial
What is a Clinical Trial?
Clinical Trials are important research studies that are put in place to test the safety, effectiveness and side effects of drugs and treatments. Every drug and therapy seeking approval of the US Food and Drug Administration (FDA) must be tested in clinical trials.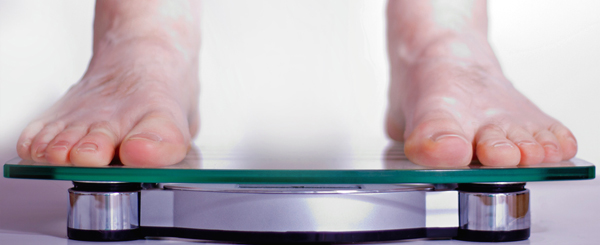 Why Participate in a Clinical Trial?
Participating in a clinical trial can give patients the advantage of medications and treatments before they are available to the public. While participating in the study, patients receive careful medical attention throughout their trial. Participants may also receive reimbursement for their time and travel.
In the end, trial patients are helping advance medical research. However, they should take note of the risks involved in each study.
Who Conducts Clinical Trials?
Clinical trials are conducted by principal investigators (most commonly medical doctors). Our medical team consists of professional staff with years of experience, dedicated to the safety and well-being of our patients.
Funding for clinical trials comes from many sources, including the federal government through grants and agencies, independent research foundations, pharmaceutical/medical device manufacturers, or non-profit foundations. Individuals can also sponsor clinical trials with their own funds.
How Long Do Studies Last?
Timing varies by study and by Phase. Participants are told the length when they enroll. While some phases last only a month, others can last several years. See below for more information on Phases.
Who Can Participate?
Every clinical study includes a protocol with eligibility requirements. We list the requirements up front and review the protocol in our first meeting with patients.
How Are Participants Protected?
It is important for patients to understand how they are being involved in research studies. We practice informed consent with all our participants entering our clinical trials. We provide information covering the study, including study goals, timing, tests involved, potential risks, benefits and alternatives. We answer any questions that patients have regarding the study. Read more about understanding informed consent here (http://www.centerwatch.com/clinical-trials/understanding-informed-consent.aspx).
Does Information Remain Confidential?
The privacy of your personal information is covered in the consent form. Personal information is commonly available to the research team conducting the clinical trial, and the IRB or Institutional Review Board and/or sponsor of the trial. As a trial develops, the study findings are often reported to various journals, meetings and government agencies, but with all the patient identifiers removed.
How Does A Clinical Trial Work?
Volunteers are assigned to a study for which they meet the eligibility requirements. It is typical for studies to test a drug against a placebo (a look-alike pill with no active ingredients, like a sugar pill). Patients are monitored throughout the length of the study.

What Questions To Ask:
We cover the following questions with our participants and are happy to answer others, as well.
How long does the study last?

Am I compensated or do I have to pay for any part of the trial?

How is my safety monitored?

What are the possible risks, side effects and benefits of the trial?

What is the goal of the trial?

Who is the sponsor of the trial?

Can I opt out of the trial at any time?

What tests and procedures will be used? How?

Where is the study being conducted?

How often will I have to visit the clinic?

What happens if I am injured by the trial?
Bay State Clinical Trials conducts Phase I -Phase IV trials:
Phase I: The initial phase of testing that studies the safety of a drug or device. This study group includes a small number of healthy volunteers around 20-80 people. Phase I evaluates information about how the drug is processed by the body. Around 70% of studies pass through Phase I.
Phase II: The second phase tests the efficacy of the drug or device. This phase involves hundreds of patients, where testing can last anywhere from a few months to a couple of years. Most commonly these studies are randomized, "blinded" studies, so neither patient nor researcher knows who receives which drug. Around 1/3 of drugs and devices pass through both Phase I and Phase II studies.
Phase III: The third phase of testing analyzes the effectiveness of the drug or device. Thousands of patients usually participate in this large-scale study which may last many years. 70%-90% of drugs/devices that enter this phase will be approved. After completion, the pharmaceutical company can request FDA approval for marketing its drug.
Phase IV: The final phase, named Post Marketing Surveillance Trials, are conducted after the drug or device has been approved for consumer sale. Problems discovered in this phase may result in drugs being taken off the market or restrictions being put on its use. The study often evaluates the drug; compares it to other drugs on the market; and determines the drug's long-term effectiveness, impact on quality of life, and its cost-effectiveness in relation to competitive products.
* Sources: Mayo Clinic, Center Watch, Clinicaltrials.gov, drugs.com. For more information visit www.clinicaltrials.gov.